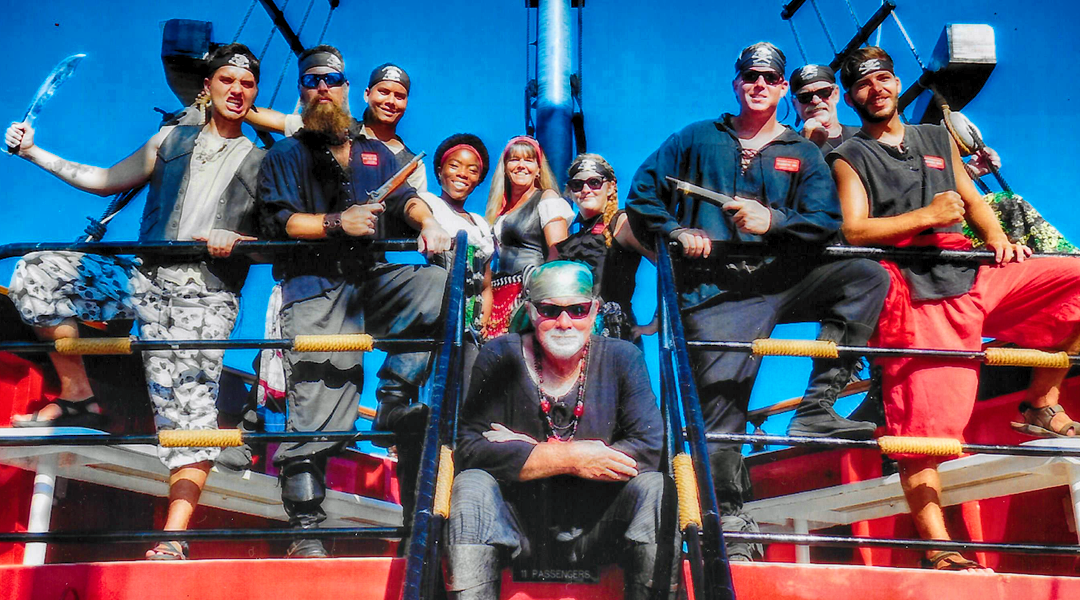 About our Crew
The Crew of the Pirates Ransom
Our spirited crew of pirates are individually selected by Captain Memo himself. They are chosen not only for their enthusiastic personalities and immeasurable politeness, but also for their knowledgeable seamanship abilities.
Our pirates maintain the ship's cleanliness, insure safe boating practices, entertain the children and most importantly keep your goblet full of grog.
Our pirates aren't scary, in fact, they are incredibly friendly. Parents need not worry, our motley crew includes pirates who have vast experience working with kids and always greet little pirates with a smile on their face and a patient attitude. We are good, friendly pirates looking forward to making your cruise an enjoyable experience for the whole family.
Reservation Staff: Mischievous Melissa, Panama Pam, Treasure Chest Terri, Lawless Liz, and Sea Breeze Sharon.
Captains: Ambush Aaron, Blackjack Gerry and Gangplank Gary
Pirates: Adventuress Annabell, Blacksash Brynton, Cutlass Chris, Kastaway Kevin, Lawless Liz, Peppermint Patti, Scurvy Steve, and Shipwreck Sam.